Judicial acts of Bulgarian courts - overt till September
Last update: 2008-08-08 02:21:28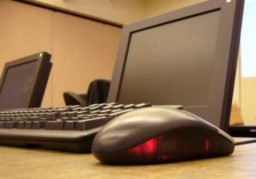 The Supreme Judicial Council resolved that administrative leaders of courts with lack of computer program dealing with cases management should take serious measures to introduce such. The proposal was initiated by "Professional qualification, information technologies and statistics" Commission.

It is also stipulated that all courts must have a registered Internet page. The Supreme Judicial Council has been working on this since 2007 and as a result at the present moment only 36 courts don't have web pages.

Other resolution stipulated by the Judicial Authority Act and made by the Council was to assign administrative leaders of courts to organize execution of the obligation to publish their acts. Currently, 58 courts publish information about cases in the Internet. The abovementioned corresponds directly with latest European Commission report's recommendations.

Publishing of judicial acts is a premise to raising court system's efficiency, and namely - a guarantee for the open work of every judge and court by means of providing more information and data about their work.

All these measures are significant not only for citizens but also in judges' attestation as well as decisions for their career growth.

Contact us and receive free initial legal advice