Electronic Management Act in Bulgaria
Last update: 2008-06-27 09:54:07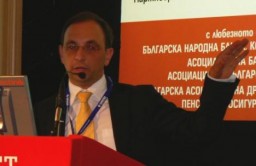 The Ministry of State Administration and Administrative Reform has already sent official letters to all its administrations in the country for putting the act into practice.

The Minister of State Administration and Administrative Reform - Nikolay Vasilev personally sent official letters to directors of administrative structures from the central, regional and local administrations in the country in connection to applying the act and its ordinances into practice.

The act has already entered into force. It was passed by the National assembly last year with one year delay period for entering into force. The act stipulates the activities of the administrations when working with electronic documents, granting administrative services via email and exchange of electronic documents between administrations.

The Electronic Management Act is laying the base of a big reform in the administration's practice by using the new information technologies and combined use of paper and electronic documents.






Contact us and receive free initial legal advice