Bulgaria is a full member of the European Institute of Public Administration board
Last update: 2008-08-22 06:04:09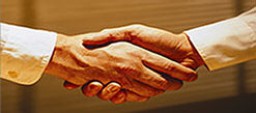 The government approved a project for annex to Collaboration Agreement between Bulgaria and EIPA - European Institute of Public Administration. EIPA is the leading centre of European learning and development for the public sector. The annex foresees Bulgaria to become a full member of the organization's board.

The abovementioned project also arranges the annual national payment covering EIPA's common expenses. After some negotiations Bulgaria has reached its reduction by € 20 000 EUR and thus in 2008 it will be at the amount of € 35 000 EUR. However, within next two years the payment will raise by € 10 000 EUR.

Those expenses are stated to be provided by Ministry of State Administration and Administrative Reform.

Contact us and receive free initial legal advice