THE NOTARY TAXES IN BULGARIA SHALL BE INCREASED
Last update: 2009-04-27 01:01:54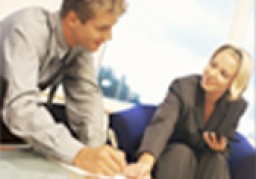 The Bulgarian Government will discuss and vote the bill for increase of the notary taxes at the regular session of the National Assembly. The size of the most common notary service - notarizing the signature and contents of Power of attorneys, declarations and applications hasn`t been changed for more than 10 years and it should become a sum at the amount of 5 BGN.

According to the offered changes the taxes for preparation of Notary Deeds for ascertaining an ownership right over agricultural land and forests will become 20 BGN. The tax for announcing and returning of autographic testaments (wills) should become 10 BGN.
More significant are the changes related to the tax collecting for certifying of material interest (deals with movable property and real estate). Those changes are also related to the newly created from the notaries software, giving the opportunity to make verifications all around the country. This way the problem with the double sales will be avoided.

The certificate of conviction for people born outside Bulgaria of visitors will be at the amountof 5 BGN, the issuance of permission for accomplishing of noneconomic activities from foreigners in Bulgaria is increased to 20 BGN.

According to the statistics even after the increase, the notary taxes in Bulgaria remain the lowest in Europe.

Contact us and receive free initial legal advice