Spanish Consultants Balms Group Steps on Bulgarian Market
Last update: 2007-12-20 07:01:10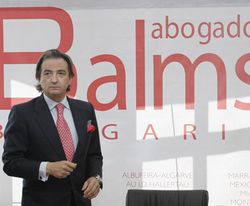 Spanish investment consultants and legal firm Balms Group stepped on the Bulgarian market, opening an office in capital Sofia on Friday.

The local arm of the group, Balms Abogados Bulgaria, will start with 15 employees and will be managed by Juan Luis Balmaseda de Ahumada.

"I believe an increasing number of companies in Bulgaria need professional consultancy services," Balmaseda said.

The group focuses on foreign investments, corporate and commercial law, property taxation, real estate law and business, as well as legal services in related areas.

Balms Group International was founded in 1996 after the merger of Balms Abogados and Black Graf&Co. and is an association of medium sized independent law firms with offices in 28 countries and more than 3,000 employees.

The group is also one of the leading consultants specializing in the utilization of European structural funds for infrastructure in EU newcomer states.






Contact us and receive free initial legal advice