EU CITIZENS TO BE ALLOWED TO BECOME BULGARIAN STATE EMPLOYEES
Last update: 2007-12-20 06:57:28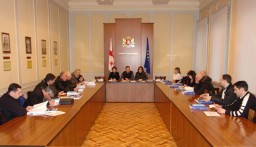 Citizens of EU member states and of countries which were party to the European Economical Union, including Switzerland, would be allowed to be hired as state employees in Bulgaria, the parliamentary press office announced on December 20.

Limited access was granted to higher positions in state administration, was well as those functions, which were deemed important for national sovereignty including in the fields of defence, public order, international politics, national security and state secrets, Dnevnik daily.

Government approved amendments for the Law on state employees on December 20.




Contact us and receive free initial legal advice