Bulgaria retains its popularity among the British buyers of real estates
Last update: 2009-05-22 00:43:27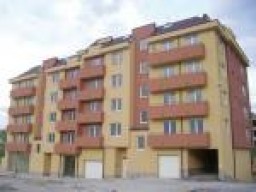 According to a research made from the real estate site Property Abroad on the world`s most popular destinations the popularity of the Bulgarian market of real estates retains its positions among the British buyers. The classification is made on the basis of the interests of the site visitors.

The Bulgarian market was one of the most attractive markets for real estates in Britain for the period from 2006 to 2007. However as a result of the over offering in the most popular regions the interest of the buyers decreased.

Nowadays the popularity of the Bulgarian market marks slight but stable growth compared to last year. For the first trimester of 2009 Bulgaria is the 8th most popular destination in the world for purchasing of real estates. According to analysis that growth is due to the prognoses that Bulgaria is one of the four countries members of the European Union that will prevent from recession this year.

Contact us and receive free initial legal advice