The work of the Administrative Court in Sofia might be blocked due to the lack of a building, Supreme Administrative Court (SAC) chairperson Konstantin Penchev warned Prime Minister Sergei Stanishev in a letter.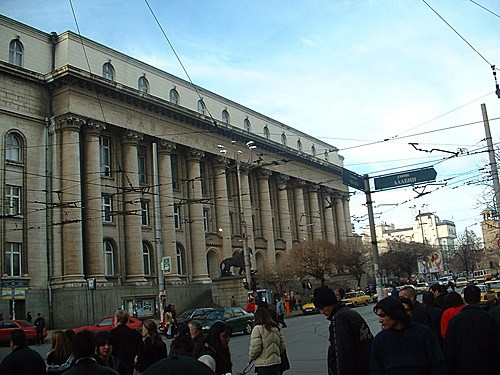 In the letter, Penchev called on the Cabinet to give the Sofia Administrative Court with normal work premises by the end of 2007, mediapool.bg reported.
"Unfortunately, for more than a year now, the executive has not managed to fulfill its obligation to provided all new courts with suitable buildings, where administrative judges can administer justice in normal working conditions," the letter said.
The problem with the buildings of the 28 administrative courts in Bulgaria was more than worrying because most of these courts did not have buildings, mediapool.bg commented. The courts were created with the adoption of the new Administrative Procedure Code, which became effective on March 1 2007.
"I fear the energy and enthusiasm of the young colleagues working at the Sofia Administrative Court are not inexhaustible and the unbearable working conditions will very soon bend the sincere will with which they entered the judicial system – to make it fast, transparent and effective," Penchev said.