New discussion for the preliminary pay off of Bulgarian consumer loans
Last update: 2009-01-09 08:53:22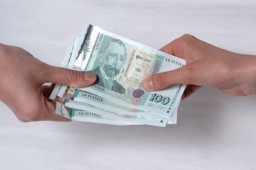 After the Parliament passed amendments in the Consumers' Loans Act a lot of discussions and opinions were provoked. The decline of the preliminary liquidation tax for consumers' loans /for loans before 03.01.2009/ was debated between bank executives and jurists. .

UniCredit Bulbank's executive Levon Hampartsumyan announced that the tax shall be only declined for new loans /after 03.01.2009/ and for previous ones the loan agreement shall be in force. Members of the Bulgarian Commission for Protection of Consumers stated that retributive tax should not be hold neither for new loans nor for old ones.

The default tax for credits between 400 and 40 000 BGN was dropped off with the passed amendments of the Consumers' Loans Act in force from 03.01.2009.

According Mr Hampartsumyan's statement the act is not retrospective and for all credits granted before 03.01.2009 should be paid a retributive tax if they are preliminary liquidated.

At the end of the day it does not matter whether the contract is concluded in 2009 or 2005 and there will not be a retributive tax for its preliminary liquidation.

Contact us and receive free initial legal advice