European standard shall regulate Bulgarian real estate agencies
Last update: 2008-10-17 03:43:21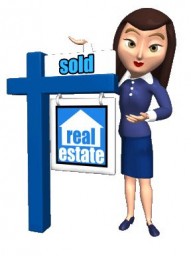 Within 6 months term shall be passed a unified European standard regulating real estate agencies. Bulgaria as a member- state of the European Union shall also be obliged to engage with the European requirements for quality.

The European standard for real estate property was being developed for almost three years. At the present moment the standard has passed the stage of community discussion in which took part all member-states of the EU including Bulgaria.

It is expected that in the nearest future a technical council shall express an opinion for the contents of the approved document and if there are not any observations the developed standard for real estate property shall become obligatory for all member-states of the European Union.

After the induction of the European standard for quality the real estate market itself shall remove the unprofessionals from the sector.


Contact us and receive free initial legal advice