Bulgaria signs six gratuitous finance agreements
Last update: 2008-08-01 00:50:48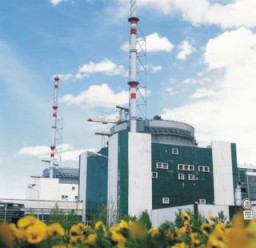 Vice-Minister - Meglena Plugchieva and Minister of Economics and Energetic - Petar Dimitrov will represent Bulgaria on the official ceremony signing six gratuitous finance agreements at the amount of € 46.535 mill EUR.

Those agreements are preliminarily approved by the Donor Assembly of the International "Kozloduy" Fund (IKF). Their subject is the following:

• financing of projects related to "Kozloduy" NPP's activity;
• providing energy efficiency in public buildings;
• gas-main construction;
• rehabilitation and expansion of the electro conductive grid, etc.

Since the foundation of IKF have been signed 28 agreements all at the amount of € 370 mill EUR to finance projects in regard to decrease of negative economic, ecologic and social consequences due to off exploitation of 1-4 blocks of "Kozloduy" NPP. Furthermore, extra investments to the value of more than € 450 mill EUR have been involved.

Support given to Bulgaria by IKF presents a development and incorporation of good practices and new methodologies modus, acknowledged internationally by the European Commission. A method like this sustains Bulgaria in taking the blocks out of exploitation by decrease of the negative economic, social and ecology problems supervening.
Contact us and receive free initial legal advice