Auditors for independent financial control in Bulgaria shall be entered in a public register
Last update: 2008-06-04 06:00:25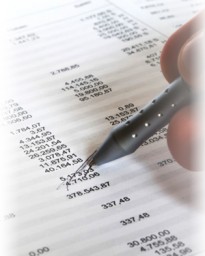 The auditors that do independent financial audit shall be entered in public register according to the approved by the Ministry Council propositions for amendments in the Independent Financial Audit Act. The purpose of the amendments is to harmonize the act with Directive 2006/43/ЕU. It is about the obligatory audit of annual and consolidated accounting reports. Main task of the Directive is to harmonize the method of approach in country-members when auditing the annual accounting reports and equalize the minimal compulsory requirements in the field of such activity. Country-members shall accept the stipulations for harmonizing with the Directive's text not later than 29th of June, 2008.

The information from the public register shall be saved in an electronic form in Bulgarian language and shall be accessible for everybody in its electronic version. The data base shall be brought up to date daily.

Other amendment in the Independent Financial Audit Act foresees that independent auditor's work shall be controlled by independent collective body. It will be called a Commission for public control of registered auditors. It is foreseen that a system for guaranteeing the quality of registered accountants' activity shall be set up.






Contact us and receive free initial legal advice