A new No-Smoking Act prepared by the Bulgarian Ministry of Health
Last update: 2008-07-18 05:20:39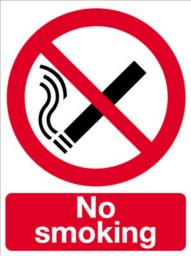 According to the newly prepared bill by the Ministry of Health smoking is only allowed on the street, at home and in special rooms in the office.
Amendments in the Health Act foresee to forbid smoking on public places from the 1st of June, 2010. This means that in 2 years smoking won't be allowed anywhere in closed public rooms, including public transport, offices, restaurants, cafes, theatres, schools, hospitals, etc. Anyone who wants to smoke should leave or go outside.
The purpose pursued is not to force smokers to give it up, although it's going to affect them, but to protect the non-smokers who are getting more and more threatened.
At the present moment there really is a prohibition of smoking on public places, but the law makes exceptions. The restrictions set often are not properly observed, despite the 50-100 BGN fine for physical persons and 200-2000 BGN for juridical persons.
Disregarding the lack of specific EU directive, many European countries have gradually forbidden smoking on public places since a couple of years.
A partial no-smoking prohibition introduced in Bulgaria three years ago caused serious restaurant owners' discontent. This is not the first attempt of the Ministry of Health to restrict smoking entirely. A year and a half ago the ministers rejected such proposal, made by former Minister of Health Radoslav Gaydarski. This time, however, amendments are believed to pass due to a majority gathered.






Contact us and receive free initial legal advice