5 000 BGN fine for a fag on a Bulgarian street
Last update: 2008-07-04 08:18:40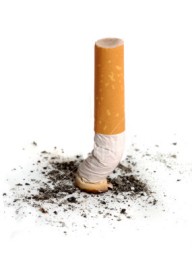 5000 BGN fine shall be paid by smokers who throw their cigarettes on the street. The new public order regulation foreseeing this sanction is expected to be approved by the Municipal Council till the end of the year. The Metropolitan Body of Inspectors together with the Police Department will be able to set more severe sanctions to the violators who cause inflammation because of an improperly thrown fag.

The regulation also forbids trade with pyrotechnical products, throwing out bombs or other inflammable products on places like stadiums, sports' halls, amusement parks and schools. The fine for the abovementioned activities is also 5 000 BGN.

The new regulation will also finally put an end to the neighborhood quarrels due to making repairs or loud music. Repairs should be done only from 8:00 to 14:00 or from 16:00 to 19:00 (at the present moment it's until 21:00). 5 000 BGN will be the sanction for disturbing the calmness for physical persons.

Companies that do construction work near residential buildings are now obligated to set up all necessary sound insulations and to install ventilation system as well. The fine for a judicial persons will be at the amount of 50 000 BGN.

Scrawling graffiti on buildings or road signs is also forbidden. If disturbers are caught in the act they shall pay severe fines. The 50 BGN sanction for drunken passengers in the state transport is increased, but not yet defined.






Contact us and receive free initial legal advice