The elite of the Alpine skiing world is coming in Bansko, Bulgaria
Last update: 2009-02-19 07:32:31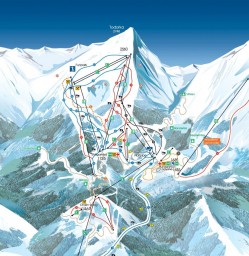 Winner of the Grand Crystal Globe for 2008 Lindsey Vaughn will compete in the World Ski Championship.
The elite of women's ski world, led by the winner of the Grand Crystal Globe for 2008 Lindsey Vaughn of the U.S., arrived in Bansko, Bulgaria to participate in the starts of the World Cup in alpine skiing courses for women on February 27, February 28 and 1 March, 2009. As Bansko is the best ski and leisure resort on the Balkans all participants and tourists are looking forward to visit it.

It will be Bulgaria's first time to host one of the World Cups in skiing - alpine disciplines in women and in two of the most attractive disciplines - downhill and slalom.

Interest in the forthcoming event is expected to exceed 20 000 people worldwide, according to the Bulgarian Ski Federation's press conference. The starts in Bansko will emerge as crucial for the determination of this year's winner of the Grand Crystal Globe, and winner of the drop in small bowls and super-G.

Will be provided vans that transport tourists and guests to and of the race.




Contact us and receive free initial legal advice