SE Europe Faces Financial Crisis Due to Rapid Credit Growth
Last update: 2007-12-21 06:03:44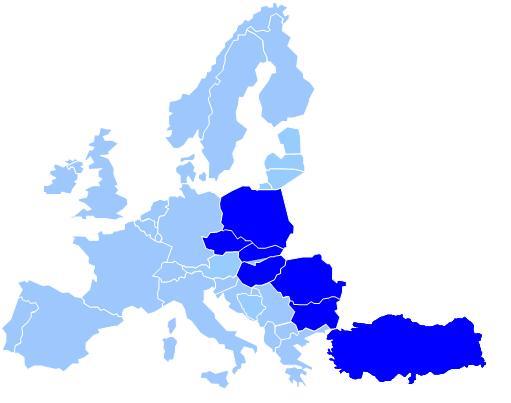 The countries of south-east Europe must take action over their rapid credit growth, high external deficits and dependence on foreign currency loans to reduce the risks of a financial crisis, an International Monetary Fund report warns.

The region has reached the point at which other countries facing similar strains have run into trouble, with external imbalances now larger than those seen in east Asia before the 1998 crisis, say the authors. "Traditional vulnerability indicators for south-east Europe are at levels that historically have been associated with risks for growth reversals ... Evidence from other emerging market countries suggests that growth with large imbalances has seldom been sustainable."

Governments must pursue a range of policies, including containing overheating, maintaining prudent budgets and improving financial supervision, especially over currency exposures, says the working paper, which is published this month by the IMF but is not an official statement of the Fund's views.

The report warns that the big presence of foreign banks, which many observers see as a strength, can be a danger because big multinational groups can underprice risks in small countries.

"[This can also] make host countries vulnerable to the risk of sudden stops [in the supply of credit] because of small changes in the parents' lending policies prompted by developments in other countries."

The authors accept that integration with the European Union mitigates the risks associated with big deficits and fast credit growth. But they say that integration is weaker in south-east Europe than in the more advanced economies of central Europe. "As a result, south-east European institutions are less developed than those in other emerging European countries."

Countries in the region have pursued generally sound macro-economic and foreign exchange policies, says the report. But the strong growth potential has attracted foreign capital, which has allowed states to run current account deficits of 10 per cent and more.

Foreign capital has also fed domestic credit growth of 5-6 percentage points of gross domestic product, which is high by emerging market standards. As many borrowers have borrowed in foreign currency, the normal credit risks are compounded by exchange risks, says the report. Total exposure to foreign debt rose to more than 80 per cent of GDP at the end of 2006 in Bulgaria and Croatia, say the authors.

Previous financial crises have significant lessons for south-east Europe: that large external deficits carry risks of a sudden freeze in foreign credit; that high debts tend to increase mismatches in currencies and interest rates; that rapid credit growth tends to generate bad debts; and that large imbalances can "lead to a vicious circle of worsening deficits and rising solvency risks in fragile economies".




Contact us and receive free initial legal advice