Proposals for new Criminal Code in Bulgaria
Last update: 2008-07-25 06:30:07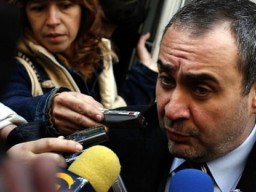 All participants in round-table talk with subject "Action of the new Criminal Code - monitoring, conclusions, legislation amendments necessity" stated that a new properly working Criminal Code is highly necessary. Among the participants were the Bulgarian Minister of Justice - Miglena Tacheva, Prosecutor General - Boris Velchev and some deputies.
At the forum they insisted on the Parliament's approval of conception that should outline the code's framework. It was also declared that the Criminal Code must separate light penalties from heavy ones and penalties from misdemeanors which is recommended in the European Commission's report.
At the present moment the court system is burdened with too many cases which is the reason why 274 000 cases have been prescriptively abandoned since last year. Furthermore, there is a lack of eased procedure order for light penalties' conviction and as a result the court system is even more blocked.
The problem with the role of Investigation in court system remains undecided so it is obvious that a discussion on structural changes in court authority is vital. In this regard Bulgarian General Prosecutor - Mr Velchev, summoned that Investigation' s power should be extended in order to be achieved better results in its work.






Contact us and receive free initial legal advice