Bulgaria with excellent macro economical indicators according to a representative of the World bank
Last update: 2008-03-14 10:43:47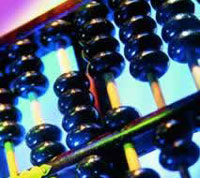 Bulgaria is with excellent macro economical indicators announced the manager for Central, South central Europe and the Baltic countries in the Europe and Central Asia region of the World Bank – Orsalia Kalandzopulos. Orsalia Kalandzopulos is responsible for the programs of 11 countries – Bulgaria, Croatia, The Check Republic, Estonia, Hungary, Latvia, Lithuania, Poland, Romania, The Slovak Republic and Slovenia. She is on her first visit in Bulgaria after she took up post. Kalandzopulos met with the deputy chairman of the National Assembly Mr. Lyuben Kornezov, the deputy chairman of the Budget and Finance Commission Mr Martin Dimitrov and with the member of the Economical Politics Commission Siyana Fudulova.
During conversations was discussed the implementation of the World Bank strategy for partnership with Bulgaria for the period of 2008-2009. Matters for development of the
Politics of institutional reforms in the social sectors and applying the project for municipality infrastructure were also discussed. Orsalia Kalandzopulos pointed that Bulgaria is second in place among European countries for harmonizing its legislation with the EU legislation. She approved the newly formed sub-commission to the Commission for economical politics of the National assembly, which is engaged monitoring the assimilation/absorption of the European funds.




Contact us and receive free initial legal advice