Bulgaria Lawmakers Pass Flat Tax Reform
Last update: 2007-12-20 06:08:07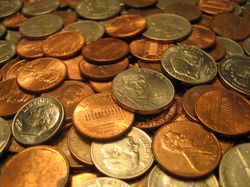 Bulgaria's parliament passed on second reading on Monday the amendments introducing a flat tax rate in the country.

Despite extensive criticism from the opposition and trade unions, the Socialist-led ruling coalition decided also to drop the provision that exempted the first BGN 200 of all wages from tax.

Under the new tax regime, all who earn below BGN 490 will end up paying more in taxes, starting from January.

The amendments are final and only a veto from president Georgi Parvanov can stop them from becoming law, although he has given no indication he plans to do so.

Bulgaria's parliament has been busily amending the tax legislation over the past month, ringing in the changes required before it can pass the draft budget for next year at second reading.

The leaders of the three parties in Bulgaria's ruling coalition have agreed in summer on the tax reform, with a flat rate of 10%, the lowest in Europe, replacing the progressive taxation system with three brackets.

Since Estonia introduced a flat tax system in 1994, enjoying stable GDP growth, eastern European countries have been attracted to the flat tax that promises to attract foreign investments and increase transparency.

Slovakia, Romania, Albania and many former Soviet republics have all adopted a flat tax.




Contact us and receive free initial legal advice