For the very first time in Bulgaria the Prenuptial agreement stipulated in the new Family code
Last update: 2008-05-29 06:36:12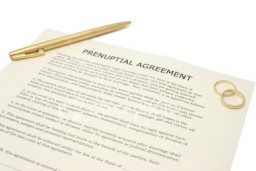 The new Bulgarian Family code foresees that there shall be 3 types of marital common property.

The first one is already stipulated in the Family code.

The second separates the marital common property. All rights acquired by a spouse during the marriage are his/hers own personal property. If filed for divorce each spouse has the right to receive a part of the value of rights acquired by the other spouse. For obligations of each spouse during the marriage, they shall be jointly responsible.

The third type of marital relations is the marital agreement or as more familiar the prenuptial agreement. This agreement allows the preliminary regulation of future common property before or after contracting a marriage. The marital/prenuptial agreement shall be concluded personally by the parties with notarized signatures and content. It shall be registered in a central registry at the Registry Agency.






Contact us and receive free initial legal advice