Deputies raised the guarantee for deposit in Bulgarian bank up to € 50 000
Last update: 2008-10-24 04:32:13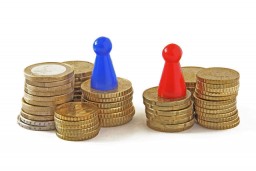 Bulgarian members of parliament passed the bill for amendment of the Guarantee of bank deposits Act on first readings. Two of the three proposed bills were approved for discussions.

One of the amendments was proposed by the independent deputy Maria Kapon and foresees the amount of guaranteed deposit to be increased from 40 000 BGN to € 50 000.

Amendments of the second proposed bill foresee that the Fund for Guarantee of Bank Deposits will be able to guarantee on behalf and at expense of the state loans granted to the interbank market.

For discussion and passing of the proposed amendments it is obligatory both bills to be combined and formed as one over which the parliament members shall be able to debate.

Contact us and receive free initial legal advice