Bulgarian governmental budget policy discussion
Last update: 2008-08-01 00:40:20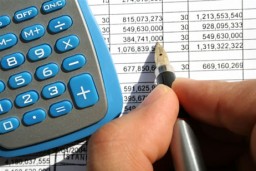 Higher standard of life as well as better economic and competitive environment are some of the issues accentuated on a discussion due to Bulgarian governmental budget policy.

Bulgarian Prime Minister stated that a specified workgroup is founded with the aim to focus on some programs with regard to pensioners' profits and social integration. Other activities of the abovementioned group shall be programs related to youth and family, tax policy, stimulating employees and employers in order to overcome the so called "grey economic".

Insurance weight should be decreased by 2.4 % in 2009 according to Bulgarian Minister of Finances. Excise rate is expected to remain current as it is at the present moment and fuel's price increase is not likely to arise. Nothing, however, was discussed about VAT decrease.

As for proposals for using the budget surplus for recently blocked European projects - it was declared that those resources should be restored when funds are unblocked.

Direct foreign investments are expected to reach the amount of € 6.3 milliards EUR. The project for the budget is expected to be finished by September and then voted in Parliament.






Contact us and receive free initial legal advice