Amendments in Bulgarian Medicinal Products Act
Last update: 2008-08-01 00:43:21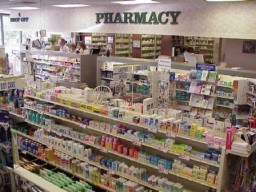 Deputies approved amendments in Medicinal Products in Human Medicine Act foreseeing that not only master pharmacists should be allowed to own pharmacies.

Every physical or juridical person registered as a tradesman under Bulgarian legislation or that of any EU state-member shall now have the right to trade with medicinal products. If the pharmacy's owner is not a master pharmacist employment or manager contract with master pharmacist (or pharmacist's assistant when a law stipulates) is required. A restriction providing for the ownership of maximum four pharmacies by one juridical or physical person in the territory of Bulgaria was also approved. Such measure was stated to be a common European practice of antimonopoly legislation.

Due to the abovementioned amendments former regulation stipulating that only master pharmacies are allowed to own a pharmacy was sentenced as anti constitutional.

Contact us and receive free initial legal advice