Gender equality in Bulgaria
Last update: 2008-07-25 06:27:38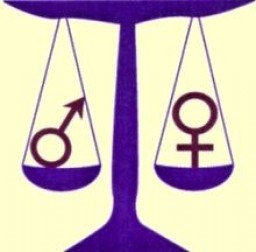 A National Encouragement Plan for Gender Equality in Public Health, Education and Employment was recently approved by the Bulgarian Ministry Council.
The program's aim is to unite authorities' efforts in policies of gender equality in all spheres of economic, political and social life. The government shall deal with the so called "gender mainstreaming" by national researches, explanation courses and encouragement of equality.
The decision for approval of the plan is made by the Bulgarian Minister of Labour and Social Policy - Emilia Maslarova, but the initiation belongs to the European Commission In line with the Roadmap (European Pact for Gender Equality, approved by the member states at the European Council in March 2006) reflects the Member States' determination to implement policies aimed at promoting gender equality.
The progress programme for 2007-2013 supports the effective implementation of the principle of gender equality and promotes gender mainstreaming in all community policies.
This means that Bulgaria is obliged to take measures in five areas. They are as follows:
• Achieving equal gender economic independence: equalization of the employment coefficient and difference in payment, stimulation of women-contractors, etc.;
• Encouraging compatibility of professional and family engagements: flexible working conditions, more mangers and kindergartens;
• Encouraging gender equality in authorities and private business;
• Removal of the violence, based upon sex, especially traffic of women;
• Elimination of the existing gender stereotypes in society.
According to the European Commission gender equality is a significant value of the European Community and stands as an indispensable condition to achievement of economic development, employment and social peace.





Contact us and receive free initial legal advice