Drastic tax increase for old cars in Bulgaria
Last update: 2008-07-04 08:25:11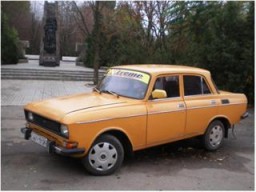 The municipal tax for old cars and extremely powerful new automobiles shall be increased drastically from next year as foreseen by the bill for the new Energy Efficiency Act which will automatically change the stakes stipulated in the Local Taxes and Rates Act.

Owners of older than 5 years cars shall pay 50% bigger municipal tax from next year. Except for them higher rates shall be paid by owners of extremely powerful automobiles reguardless of the year they were made. For example the tax for jeeps and sport cars with engine more than 2 000 cubic meters will be approximately 650 - 910 BGN.

Owners of older than 5 years cars with power up to 74 KW shall pay 79 BGN instead of 53 BGN. Some drivers shall be freed of paying any taxes. For example owners whose automobile's engine makes less noxious gas emissions than the stipulated in the EU ordinances. Such engines should emit less than 120 grams carbon dioxide per kilometer. But these types of cars are a lot more expensive.

The EU is trying to impose people to drive more economic and cleaner cars with less fuel consumption. This is the way things in Bulgaria are going to be.






Contact us and receive free initial legal advice