"Defend Your Labour Rights" campaign starts in Bulgaria
Last update: 2008-07-18 05:29:12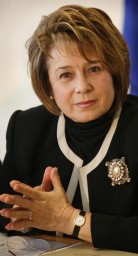 New proposals for amendments in the Labour Code were announced on a special campaign with the idea of labour rights reinforcement. The campaign was initiated together by the Bulgarian Prime-Minister Sergey Stanishev, the Minister of Labour and Social Politics - Emilia Maslarova and the director of the Main Labour Inspection - Gulub Donev.
In accordance to the intensified social orientated government policy, the campaign is a result of former prime-minister's statements about many new projects in pursuit of life standard increase, higher incomes, solving pensioner's problems, severe employers' control, insurance's payment and healthy conditions of work.
On the abovementioned forum the results from a public opinion research on the changes in the labour legislation in Bulgaria were presented. Actuated by those results, the amendments proposed foresee a multiple increase of the sanctions for violating the labour legislation together with a more severe control over the labour rights of Bulgarian citizens.
Furthermore, the National Three-part Collaboration Council has discussed a new bill for a State Fund Act which aims to guarantee a stable state pension system.





Contact us and receive free initial legal advice